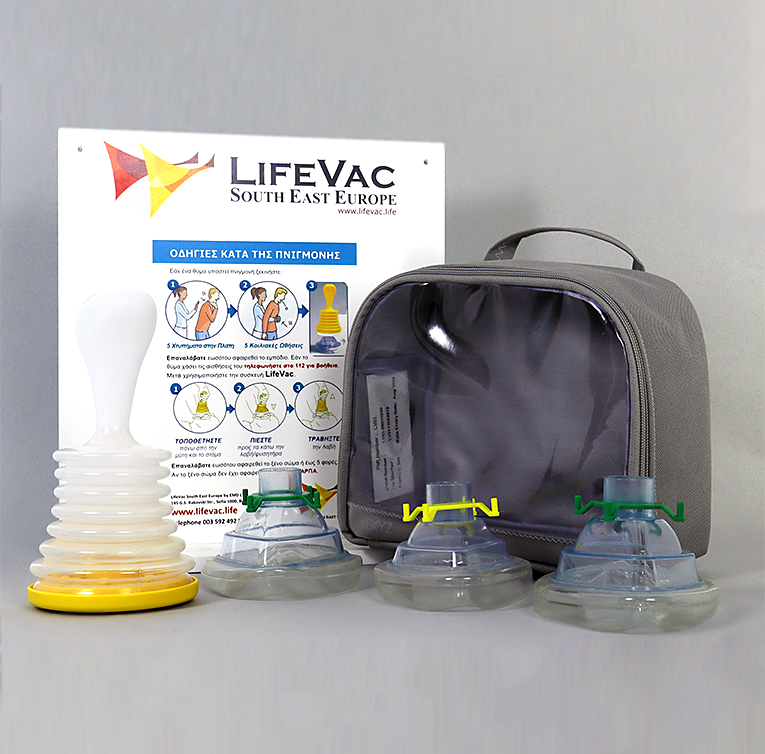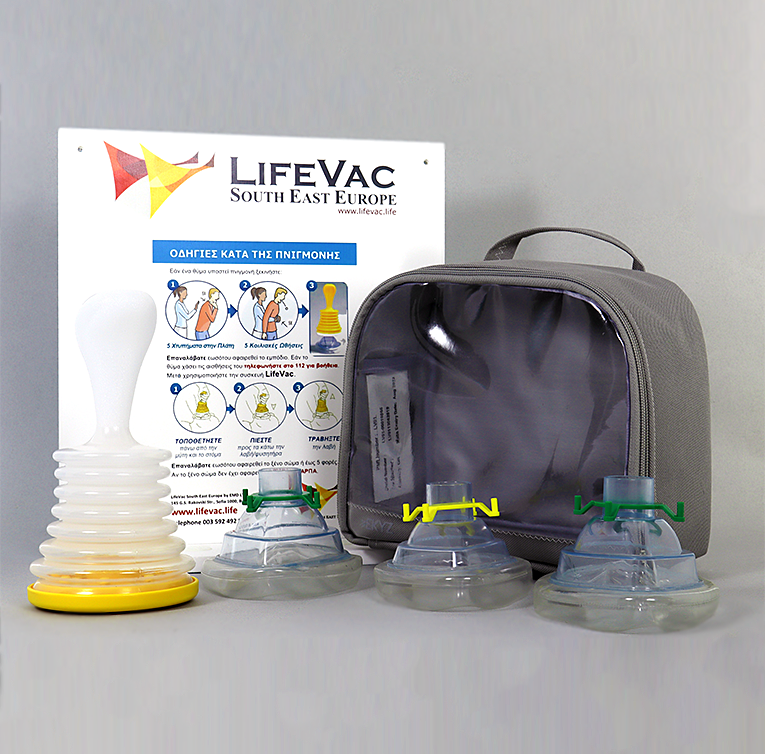 LifeVac Wall Mounting & Travel Bag
3 March 2020
LifeVac
€79.98 incl. VAT
SPECIAL OFFER!
VAT 24% included
LifeVac is a non-powered single patient portable suction apparatus developed for resuscitating a choking victim when standard choking protocol has been followed without success. The negative pressure generated by the force of the suction is 3 times greater than the highest recorded choke pressure. The duration of suction is minimal so LifeVac is safe and effective.
LifeVac Kit includes:
• LifeVac unit
•  1 x Large Adult Mask,
•  1 x Small Adult Mask,
•  1 x Paediatric Mask,
•  1 x Test Mask (Medium Adult),
•  1 information and instruction manual,
•  1 standard Choking protocol,
all in a protective Cardboard box.
Not intended for use on persons under 22 pounds or 10kg