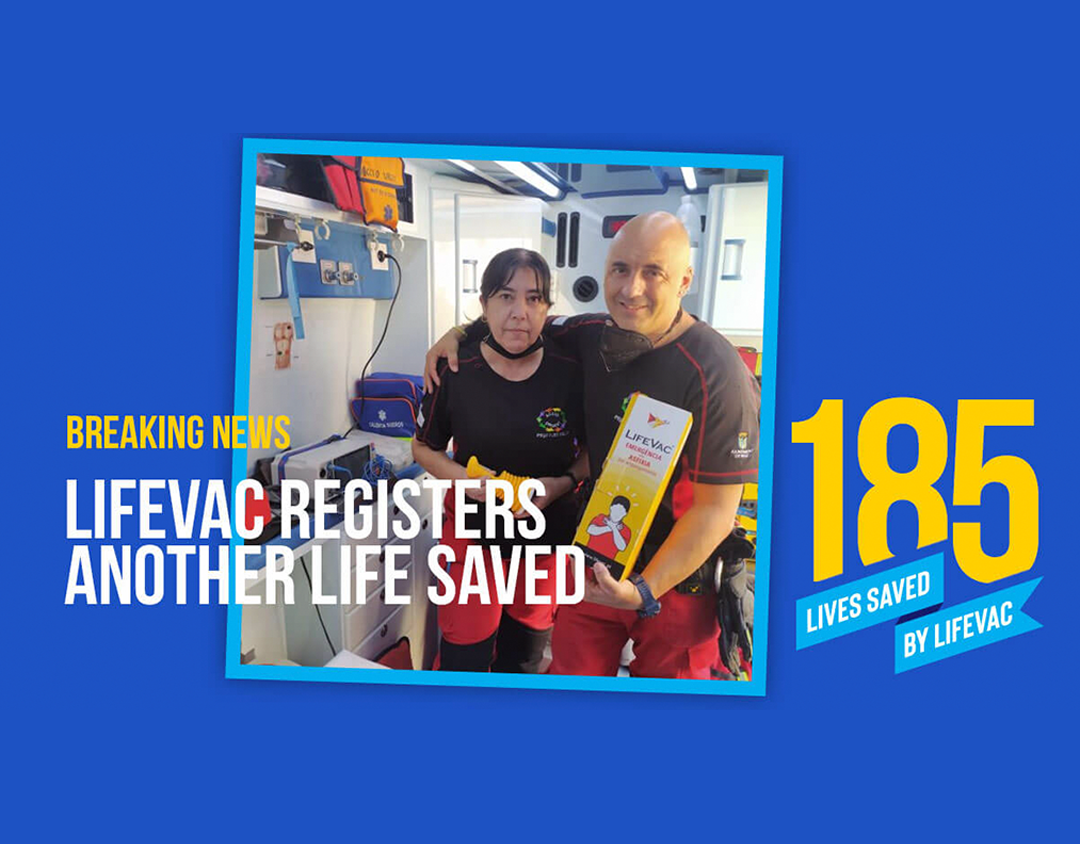 Paramedic Saves a Life Using LifeVac – #185
13 October 2021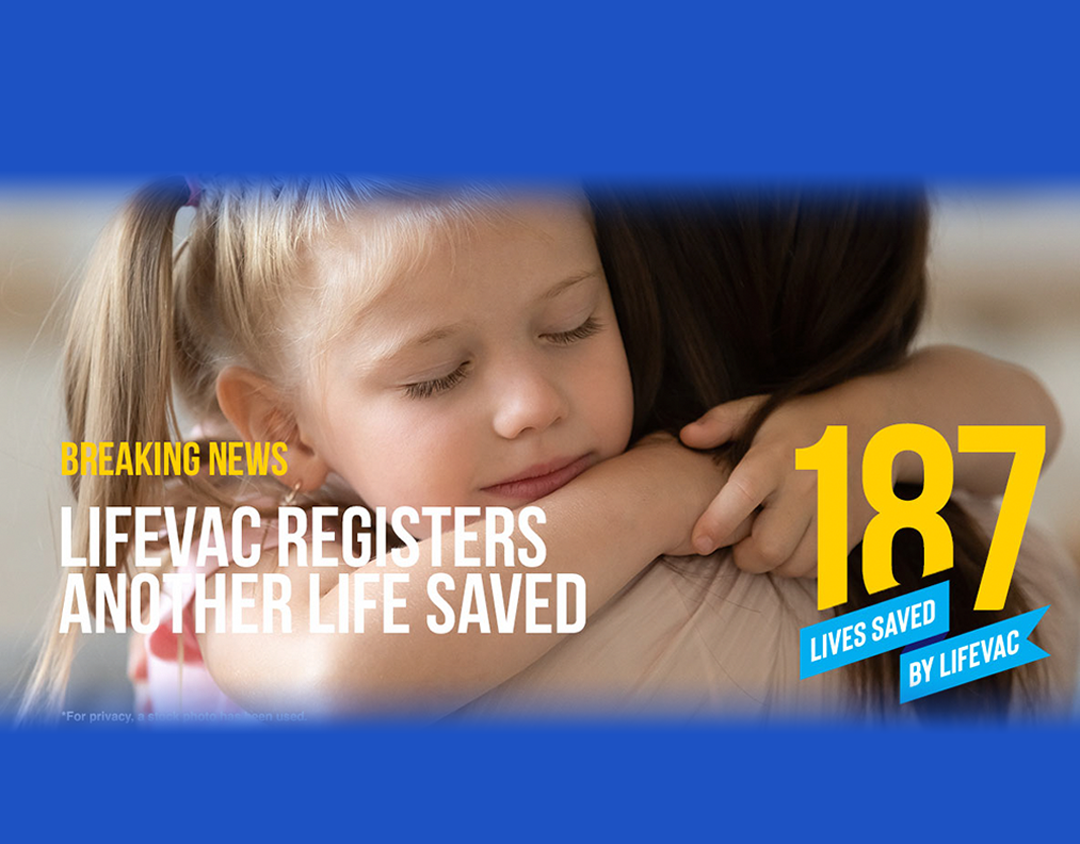 Parent Saves 8-Year-Old Daughter from Choking – #187
18 October 2021
Elderly Man in Care Home Saved by LifeVac – #186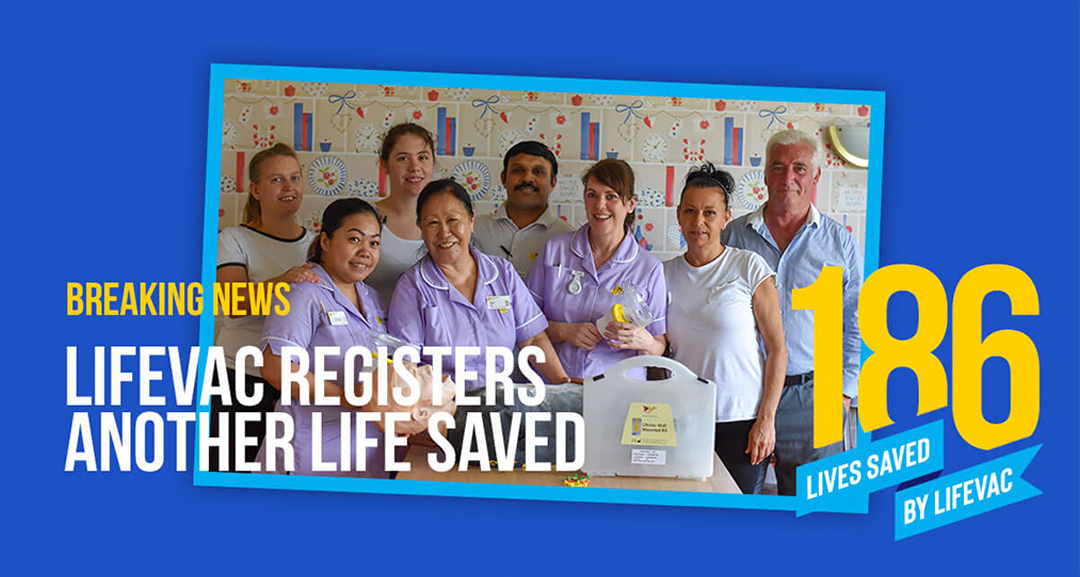 LifeVac registers its 186th life saved.
The team at LifeVac Europe is proud to share the amazing news that LifeVac has helped save another life in a choking emergency when all else failed. This time, LifeVac helped save a life within Runwood Homes Senior Living. An elderly gentleman was enjoying his dinner when he came into difficulty and began to choke on a piece of gammon ham.
The situation quickly took a turn for the worse as it turned into a full airway obstruction within seconds. Staff acted quickly and accordingly delivering BLS choking protocol which sadly did not dislodge the lodged piece of food. A nurse quickly grabbed a LifeVac from their wall-mounted box, within seconds LifeVac was applied and dislodged the large piece of gammon ham from the gentleman's airway saving his life. The gentleman was sent to the hospital due to receiving BLS choking protocol as standard and was given the all-clear.